Legal Awareness Program
in the Presence of Union Minister of Law
and Jusice Shri Kiren Rijiju ji.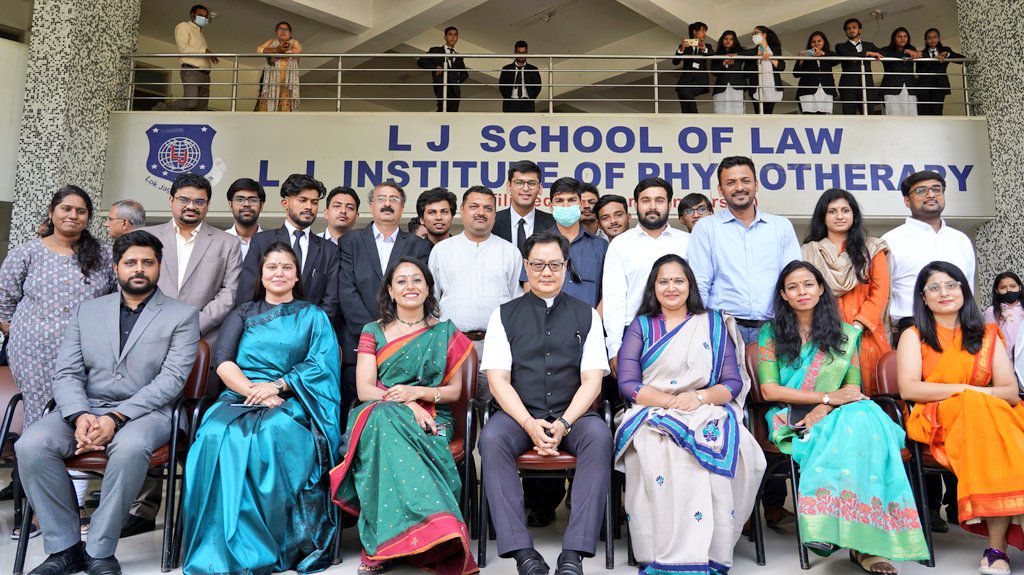 Under the aegis of National Legal Services Authority & Gujarat State Legal Services Authority & District Legal Services Authority , L J school of Law initiated a Legal awareness programme in the presence of Union Minister of Law and Justice Shri Kiren Rijiju ji.
The principal objective of NALSA is
to provide free and competent legal services to the weaker sections of the society
and to ensure that opportunities for securing justice are not denied to any citizen by reason of economic or other disabilities, and to organize Lok Adalats for amicable settlement of disputes
.
Work of L J School of Law in spreading Legal Awareness through the unique initiative of " Lawyers on Wheels" has been admired a lot by Legal Services Authorities and Hon'ble Law Minister as well special contribution of students of L J School of Law as paralegal volunteers have been recognised in the event. As a part of efforts and sincerity of L J School of Law and L J Trust towards spreading legal awareness , 43 students have been appointed as ParaLegal Volunteers which is very much remarkable in the state of Gujarat. L J School of Law has shown keen interest in the direction of spreading legal awareness since inception i.e, 2015 via various camps and visits to different villages and concrete steps have been taken by establishing Legal aid centers in the year 2018 and every year it is escalating.