Prof. B. M. Peerzada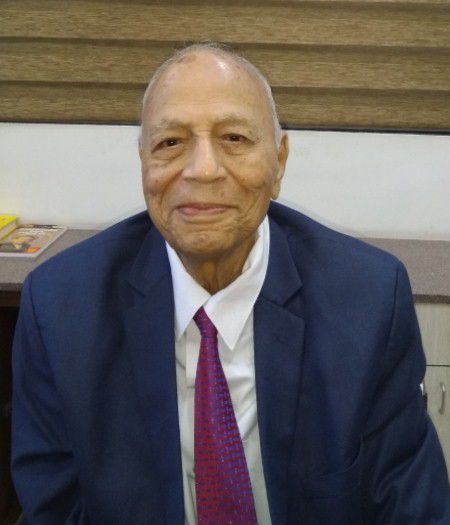 Founder and Managing Trustee
Establishment of LJ University is the apt culmination of the distinguished performance of LJK institutes in the area of higher education, especially professional education, over the last three decades. The LJ University will mark its presence with focus on applied and skill-oriented education & research, innovation, entrepreneurship and outcome oriented extension programmes. Professional education substantially enhances the productivity of the recipient of this education. So its cost, which is investment-in-self, should naturally be borne by the recipient.
LJ University feels proud that, not only it participates in this programme, but also with the help of its highly qualified and committed faculty and other staff it is set to play a substantial role in nation-building under the able leadership of its Vice Chancellor, Dr. Dinesh Awasthi and the Directors of constituent institutes as well as the dynamic and innovative guidance of the Vice President, Dr. Manish Shah with the support of Board of Trustees of Lok Jagruti Kendra and other executives of LJ Pariwar.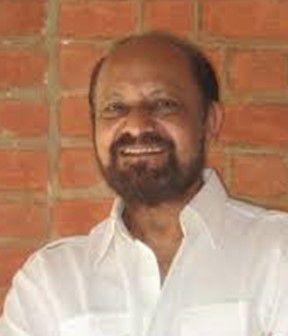 Dr. Dinesh Awasthi
Vice-Chancellor, LJKU
I am pleased to welcome you to Lok Jagruti Kendra University. It is amongst the youngest universities in the country. Therefore, we have the opportunity to learn from the best practices to create the next practices in the domain. However, let me hasten to add that though we are amongst the youngest, we have a rich legacy of a large number of institutions engaged in offering under-graduate and post-graduate education in several disciplines including engineering, architecture, management, law, commerce, communication. In all 18 institutions that will constitute the LJ University, have been in existence since 1982. We have big dreams of making education inclusive. To this end, we endeavour to impart quality education at an affordable price.
Our focus is not to produce robots who take instructions, right or wrong, and act. We envision to create well-rounded citizens who have their heart at the right place; who think positive and strive to address intricate social issues. We strive to nurture creativity and innovation in our young learners. We endeavour to provide an environment where everyone in the University – faculty, students, staff, can think out of the box, without fear. I cannot resist but quote Poet Rabindranath Tagore's poem, which aptly reflects the kind of environment we strive to create in the University:
Where the mind is without fear and the head is held high;
Where knowledge is free;
Where the world has not been broken up into fragments
By narrow domestic walls;
Where words come out from the depth of truth;
Where tireless striving stretches its arms towards perfection;
Where the clear stream of reason has not lost its way
Into the dreary desert sand of dead habit;
Where the mind is led forward by thee
Into ever-widening thought and action;
Into that heaven of freedom, my Father, let my country awake.

Rabindranath Tagore (1912)


While assuming the responsibility of the Vice-Chancellor of LJ University, I am aware of its challenges. I am also aware of the expectations the Management of the University, especially its founder President Prof. B. M. Peerzada has from me. But, I am more concerned about the promises that I have made to myself while accepting the position.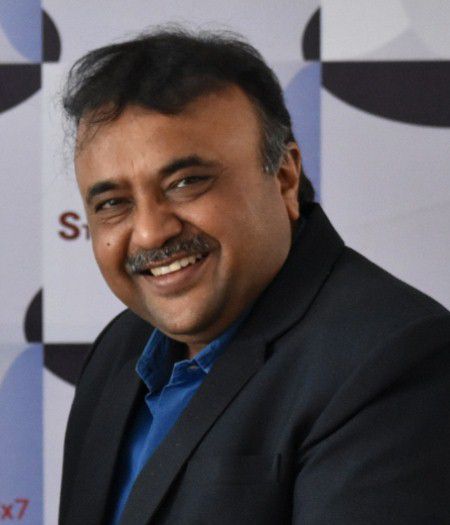 Dr. Manish Shah

Vice-President, LJK

At LJ, we believe in sincerity and commitment. We work hard to achieve excellence. LJ aims at overall development of the students. We always try to offer professional and job oriented courses. Ensuring accessibility of genuine opportunities for every common man to get higher education is the core responsibility of the LJU. This will certainly help nation in achieving the competitive advantage in the international arena.
Keeping universal realities in view, LJU is fully committed to perform a sterling role and provide excellent and state-of-the-art facilities for high quality education in the fields of Commerce, Management, Engineering, Pharmacy, Computer and Information Technology. In coming years, we will endeavor to set a new trend in the field of education.