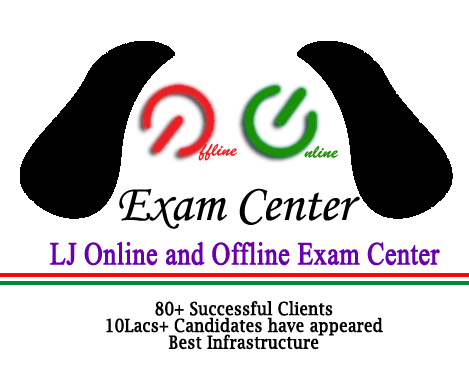 LJ started its online center since 2005
More than 10Lac candidates have appeared at the center
More than 80 successful clients
LJ Exam center is having all facilities to conduct Online MCQ (Multiple Choice Question), Offline OMR based (Optical Mark Recognition), CPT (Computer Proficiency Test), Typing Software Exam.
We have one of the Best Infrastructures for conducting exams.
Ø More than 100 classrooms, with 30 benches in each class
Ø More than 50 air-conditioned laboratories with total capacity of 1600 computers
Ø Lift in each building
Ø Washrooms on each floor
Ø 4 Generators with the capacity od 160kva, 320kva, 650kva, 200kva
Ø CCTV facility in each class rooms and laboratories.
Ø Server room in each building
Ø Control room in each building
Ø RO Plant for clean drinking water throughout the campus
Ø Waiting area for parents
Ø Adequate parking space
Ø Security facility for the belongings
Ø Canteen facility