Dean - L.J. Institute of Media & Communications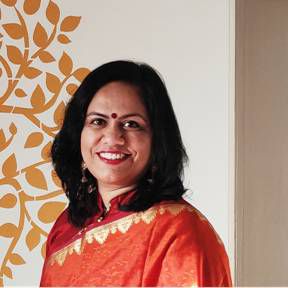 Dr. Divya Soni

Dear Students,
It gives me immense pleasure in announcing that LJIMC has launched a Two Years Master Program in Media & Communication. In a short span LJIMC has made tremendous growth in emerging as one of the most trusted and revered media institute of Gujarat. We are confident that in the years to come this program will prove to be a remarkable tool in shaping the media professionals of tomorrow.
We at LJIMC are committed to providing the best media education to the vast community of media students. The state of the art facilities, best faculties, and a syllabus that caters to the ever changing and evolving demands of the media industry, are the few things that make LJIMC an institute of repute.
At LJIMC we focus on providing the necessary support and thrust to students, enabling them to find their true passion and calling. The program is so designed that every student is exposed to all types of media and their nuances. The student learns by interactions with industry experts and thought leaders, doing media projects and the congenial environment of the college.
The growth in media and entertainment industry of India has created innumerable opportunities for employment, freelancing and entrepreneurship.

The comprehensive syllabus is designed to help the students identify their true potential and hone their creative and analytical skills. The buzzing campus with more than 27 colleges provides with ample opportunities for peer learning and interactions.
I welcome all the students who have chosen LJIMC as their college and look forward to working with you closely. I am sure that this journey that you embark today will transform you into successful media professional, leaders and responsible citizens.

Dr. Divya Soni
Dean
LJ Institute of Media & Communications